I concur the hood will fit, and about everything else will interchange. Thier were also several different types of front grills.
I have 3 '76 Cutlass's, all 442's, w/350. I plan on doin a full restore one of these days and making 2 outta the 3. Yeah the usual rear bumper is gone. This was my first one back in '96-97.
And my second one which is nicer!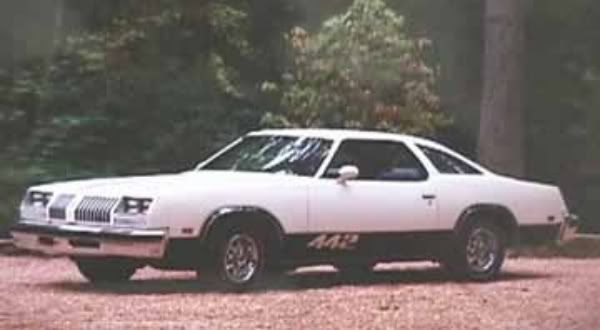 The last one I bought was blue with black stripe on the bottom sides.
It also has a different grill,the grill strips run horizontal, like those blinds that open and close.
Great American cars, keep'em on the road as long as you can!!