AF 350Z Project Vehicle - Updated: 12/12/04
AutomotiveForums.com is serious about automotive performance. In November of 2002, we acquired a '03 Nissan 350Z Touring (6-Speed, Brickyard) as a prospective project vehicle that can be representative of our vision for the automotive world. This section will be continuously updated as we build our Z to be an examplary masterpiece of what a modified performance car should possess - power, agility, and elegance.

Scheduled Events - 2004

Have questions, comments, or advice regarding the AF 350Z? Participate in the AF 350Z discussion forum
---
Check Out the Newest Additions to the AF Project Car Fleet
December 12th, 2004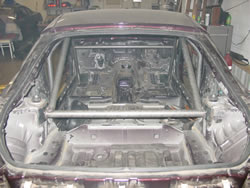 We have some updated photos of the progress on the roll cage for the AF 350Z.



Visit the photo gallery of the AF 350Z - the first 9 photos are new!
September 7th - November 19th, 2004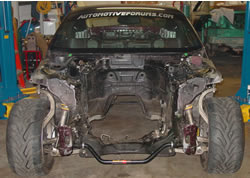 We have teamed up with Lawrence Mansier of Mansier Motorsports to build an ultimate forced induction road race 350Z! Lawrence has numerous year of experience in building cars as well as racing them. He is currently the Director of the Ohio/Indiana and the Mid-West Regions for NASA Pro Racing. Currently, our 350Z is at Mid-Coast Performance for the cage building.

In the coming months, we will keep you updated of our progress with information, photographs, and videos. So far the completion target date is March 1st. We will see how that goes....



Visit the photo gallery of the AF 350Z getting stripped down, as our first step building it to be an ultimate road race car!
September 4th-6th, 2004
Was this an adventure! The drive from Lexington, KY to Beaverun took 7 1/2 hours with the Labor day traffic. Once at the track, everything seemed in order, but of course it was not. Within 5 minutes of the first session on the track, the car lost all grip in turn 1 (around 70 MPH), and it began to fishtail. Igor Sushko managed to regain control and pull over. White smoke was pouring out of the engine bay like crazy - one of the coolant pipes got blown off. It took the entire rest of the day to troubleshoot the problem and fix it. However, the car began to overheat every time it went on the track within 5 minutes of the session on day 2, and it all seemed very odd. Not until day 3 was the problem identified - someone had broken a plastic neck for the coolant return line off of the radiator itself and decided that gluing it back will be a satisfactory solution! It seems that this glue began to let go during this weekend, causing the radiator to lose pressure, thus decreasing the boiling point of the fluid.
All in all, it was certainly an educational experience. The track is nice, but does not compare to Mid-Ohio in terms of complexity or joy-level. Fastest time in the AF 350Z was 1:07, with Igor having only a few laps under his belt due to the overheating problems. We want to thank Lawrence Mansier (NASA Director OH/IN Region) for all of his assistance.



Photo Gallery from the weekend at BeaveRun (many sexy shots of the AF 350Z)
August 20th-22nd, 2004
The AF 350Z traveled to Lexington, Ohio's Mid-Ohio Sports Car Course to participate in a NASA-sanctioned event. The car was entered to compete in Time Trial Class B, which resulted in our first victory! Igor Sushko got a 1:42:030 lap time on Saturday which was not challenged for the remainder of the weekend. We would like to thank all of our sponsors for helping us build such a wonderful car.



Photo Gallery from the weekend at Mid-Ohio, including many damaged race cars!
August 18th-19th, 2004
To prepare for the August 20-22 NASA event at Mid-Ohio, several things had to be taken care of -
The Tilton carbon clutch was disassembled and a spacer plate was added. This is a necessary maintenance procedure for clutches that use carbon discs. Having done this a few times already, the entire process took about 2:30 of actual working time.
SR Racing fitted us in their tight schedule for some dyno tuning and corner balancing / alignment. The car was tuned to around 360 whp with safe A/F ratios throughout the rev-band and lots of timing pulled to ensure predetonation will not be an issue at the race track. To everyone's surprise, the car was nearly perfectly corner balanced, even though we are running KW coilovers that have lowered the car. Alignment was also unnecessary to modify.
Yokohama sent us a set of Advan Competition tires - ADVAN A048. Even though we are running same-size BBS RE wheels in front and rear (18x9.5 +22), we decided to try a slight stagger. The front tires are 265/35/18 and rear tires are 285/30/18. This however, took us front 3 PM until past 7:30 PM on August 19th - and my initial plan was to depart for Mid-Ohio no later than 5:00 PM. The issue we encountered was the extraordinary stiff sidewalls, preventing the bead from sitting correctly (popping). We ended up having to put over 90 PSI of air into the tires to make the bead pop. Kudos to Nick and Shawn at Street Sports!! We also want to thank Sean Morris of RB Motoring for being there whenever advice (whether it be regarding cars or life.. girls) was sought after.
---
We want to thank these AF 350Z sponsors:




August 16th, 2004
Intake piping in front of the supercharger was added to allow easy cleaning / replacement for the filter. Also, the Greddy EGT Warning gauge was installed, as it finally arrived. Some photographs from the installations are available in the AF 350Z 08/16/04 Gallery. Thank you Nick for great custom fabrication!

July 12th, 2004

AF 350Z Project Vehicle Video (Vol. 1) is now available for download! 5 min 29 sec, .wmv format, 12.3 MB ZIP archive
A big update including the story of the Players Run 2004 is coming soon!
June 3rd - 4th, 2004
The Twin-Plate Carbon/Carbon clutch and lightweight flywheel arrived from Tilton Racing in the mid-afternonn on June 3rd. We had to install it before the departure to New York, as we had to get there by the evening of the 4th. However, the body work was not yet done, so Nick Walker and I had to wait for Jon to complete everything. We finally got to installing the clutch in the evening on the 3rd. We ended up working the the entire night, receiving help from 3 other people in dropping/lifting the transmission. The XERD headers hug the transmission in such a way that at one point we thought removing headers might be necessary for the tranismission to drop (Another 10-12 hours... yikes!). After 6 separate attempts, the transmission slipped through and we got to business. By the time the transmission was bolted back on, it was already June 4th, the day to leave for Players Run! But we were not done - the spark plugs had to be replaced and the car had to be decked out with our sponsor stickers ... weird noises kept on coming out of Street Sports until well past 4:00 AM on June 4th.
With absolutely no sleep, Igor Sushko drove off to New York at 6 AM.

---

We would like to thank Jason and Jeff at Performance Nissan of Duarte, CA, Tilton Racing, and most of all everyone at Street Sports for meeting this very strict deadline.





June 1st - 3rd, 2004
| | |
| --- | --- |
| | The body repairs began at Street Sports today in preparation for the Players Run. A new left-front fender was acquired from a local Nissan dealership and Jon began the work of fixing the infinitely numerous number of damage spots on the bumper along with replacing the fender. The weather during the process was so amazingly unique that we had to snap a photo; what you see is a tornado-ready weather. As the pictures to the right show, the car looked quite interesting at times. |
May 25th, 2004


Nick Walker of Street Sports installed the Greddy Turbo Timer in the center console for elegant, almost-concealed looks.
May 23rd, 2004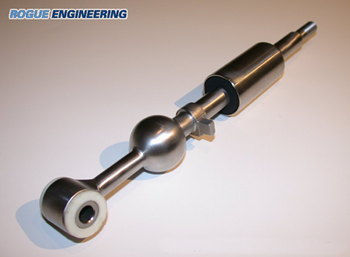 We would like to thank David Zeckhausen of Zeckhausen Racing for sending us the Rogue Engineering Short Shifter for the AF 350Z Project. The installation was swift and end result great. The shorter throws are achieved by a slight lengthening of the shifter itself - making shifts slightly quicker and more precise.
May 22nd, 2004


The AF Z yet again traveled to SR Racing for another dyno tune session to ensure that no troubles will be experienced during the Players Run, which takes place from June 5-12.

---

The air-fuel ratio and timing was quite good with no manipulation being necessary, so we decided to take some pictures of SR Racing's wonderful facility. Operated by Jim and Greg Schings (Father and Son), the building features a flow bench, a chassis dyno (inertial and eddy current), an engine dyno, and lots of vacant room. SR Racing focuses on building Formula Vee engines.
May 17th, 2004
The car received a dyno tune at SR Racing's facility. The Split Second box that comes with the Vortech Supercharger allows alteration of the fuel map and timing retard. After about 2 hours of tuning, the car gained nearly 30whp at top end, and a significant area difference under the curve. Download the video (.mov format, 7.52 MB. Right click and "Save as..")

PEAKS: 376.1 whp & 324.4 ft-lbs.
May 14th, 2004
With the arrival of the Yokohama tires, the BBS RE wheels finally went on the car. We expected having to roll the front fenders in order to fit 18x9.5 +24 wheels with 275/35/18 tires, but that was unnecessary, even after the car was slightly lowered with the KW Coilovers.
Impressions: The steering response is incredibly quicker than before and the car feels significantly more stable overall.
---
The KW Variant 3 Suspension Coilovers followed - We chose the middle height settings for both front and rear and kept compression/rebound at the preset level for the time-being.
Impressions: The difference is superb. Whereas the car was previously a tail-happy monster, it now feels well-grounded, comfortably hugging the road. Surprisingly, the ride comfort has not decreased. A test drive on new wheels/tires before the coilover swap definately demonstrated more road noise and sensitivity, but the coilovers do not seem to have an effect.
---
.. and Greddy Boost and Wideband O2 (A/F) gauges were installed - The placement of the gagues is temporary as we await the arrival of our brackets and the Greddy EGT (Exhaust Gas Temperature) gauge.
May 12th, 2004
Tomorrow, Yokohama AVS Sport tires (275/35/18 all around) should arrive, which will be followed by a quick mounting and balancing operation on the BBS RE wheels that are eager to perform on the car. Some front fender modifications may be necessary.
KW's adjustable coilovers are scheduled to arrive this Friday, the 14th. We plan on installing them the same day!
Dyno tuning of the Split Second box is planned for Saturday.
We have decided on Tilton's Twin-Plate Carbon/Carbon Clutch. We are hoping it can be manufactured before the Players Run Rally.
May 5th, 2004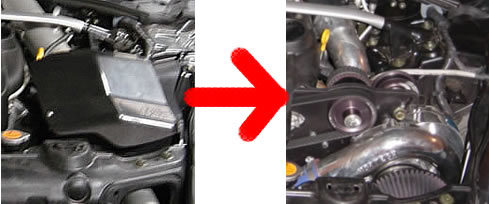 Vortech's Centrifugal Supercharger with an air-to-air intercooler went on the AF 350Z. We would like to thank Nick and Shawn at Street Sports. The car feels amazingly quicker and dyno tuning is coming up on Saturday, May 15th, at SR Racing's facility. View the installation documentation here. The installation took quite some time, but overall it was pretty straightforward. With Split Second's FTC1 ECM, we will be able to adjust timing retard as well as the fuel map. Although the box comes pre-configured from Vortech, additional tuning is sure to yield quite a bit more power as well as reliability. Sound clips of the car sound before and after are coming soon...
Vortech is a proud sponsor of the AF 350Z - Thank you Vortech!

May 3rd, 2004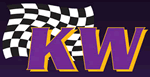 We are happy to announce our newest sponsor - KW Suspensions. The AF 350Z will be equipped with KW Variant 3 Coilovers. With Tein, JIC, and KW being the top candidates for our project, we chose KW for the company's superior racing background and product quality. Compression, rebound, and height are all independently adjustable.
KW is a proud sponsor of the AF 350Z - Thank you KW!
April 20th, 2004
We are happy to announce our newest sponsor - BBS of America. We chose BBS RE 18x9.5 +24 (one piece, forged, 20 lbs) for front and rear. This setup will require slight fender modifications in the front.
BBS is a proud sponsor of the AF 350Z - Thank you BBS!
April 17th-18th, 2004
We traveled to Mount Meridian, Indiana, for some track time at Putnam Park Road Course. The weather was a great contrast from the Mid-Ohio days earlier this month, but it was probably a bit too warm and sunny. BMW Car Club of America organized the event and it certainly went great.
In-Car Video is coming soon...
April 15th, 2004
| | |
| --- | --- |
| | In preparation for Putnam Park, Nick at Street Sports custom fabricated a digital camcorder mount in the trunk of the AF 350Z. In addition, we swapped the AXXIS Ultimate pads with the PFC 97 racing pads - they may squeak like a pig, but they sure work great! |
April 2nd-4th, 2004

The AF 350Z participated in the NASA-sanctioned Mid-Ohio racing event (Lexington, Ohio). This was a wonderful opportunity for Igor Sushko to gain track experience, and he managed quite well. However, there was an incident:
"As I was coming out of the carousel and into the straight by the stands (people that have been on the track may recall the slight elevation hump), my rear end broke loose on me big time, going around 60 mph. I did a full 360, with my rear end inches away from the outside concrete wall, and ended in the forward going position right by the wall... I tried my best to steer the mofo away, but regrettably I did hit it a little ... "
The StopTech brakes worked wonders, paired with the PFC 97 racing pads. Furthermore, the Potenza S-03 tires ended up being a great pick, as rain fell upon the track on Friday. The 350EVO swaybars and the wider front tires eliminated almost all understeer. Once the project gets 275/40/18 performance tires up front along with adjustable race coilovers, this 350Z should possess incredible handling!
March 31st, 2004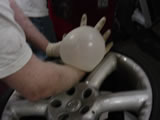 Our used Potenza S-03 tires have arrived (245/40/18 front and 255/40/18 rear) from two different eBay vendors. Both were easy to deal with and the tires that arrived were as per their descriptions and were shipped in a timely manner. We highly recommend tires4less1 and mile-hightoyz if you ever need used tires.
---
Street Sports helped us out with the tire mounting and balancing with their state-of-the-art hardware (very high-tech and precise). In addition, we took this opportunity to put the PFC 97 Racing Pads in the front to break them in for this weekend at Mid-Ohio. We must note that although these tires are significantly better than the stock Potenza RE040 (225/45/18 front and 245/45/18 rear), they are far from optimal. This is only a temporary solution for us to get through Mid-Ohio. Afterwards, our plan is to have 275 width tires on all four corners, with a possibility of going even wider in the rear - something not feasible on the stock 18x8 wheels.
---
Furthermore, the car was taken to Glenn Nissan as our oil pressure gauge was malfunctioning. The mechanics isolated the bug and a new part was ordered. Replacement has been scheduled for next Wednesday. Glenn Nissan is a wonderful dealership in Lexington, KY with great service. We strongly recommend them for your Nissan needs in the central Kentucky region.
March 30th, 2004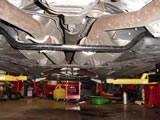 The AF 350Z traveled North to Cincinnati to meet with Wright Tuning - home of the Schuitemaker Motorsports 350Z Grand AM Race Team and 350EVO.com. We installed the 350EVO adjustable swaybars that are used exclusively by the 350Zs in the Grand AM series. The entire day turne out to be a wonderful advising session for us. Special thanks to BJ Zacharias, John Wright, and James Wyler. We wish the best of luck this season to Schuitemaker Motorsports!
March 24th, 2004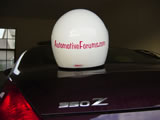 The Bell M2 Pro helmet arrived today, which was to our surprise followed up by a phone call from Helmet City - they wanted to ensure that the helmet itself and the fitment was satisfactory. That's some customer service!
March 23rd, 2004

SR Racing will be helping us with the Vortech Supercharger installation and tuning. A baseline dyno pull was made on their SuperFlow SF-840 for comparative purposes. This dyno is capable of functioning inertially as well as an eddy current, which makes it a perfect tool for tuning. The baseline run yielded 255.2 rwhp @ 6167 RPM and 239.1 ft-lbs @ 4697 RPM. Admittedly, it was a bit silly to make another dyno run as we had recently gone to Clemons Racing, but at the time we had no knowledge of SR Racing.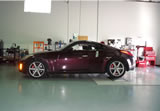 March 22nd, 2004
StopTech sent us racing brake pads in preparation for the Mid-Ohio event. Axxis pads that come with the StopTech Big Brake Kit are great for street use, but would burn up quite fast in track driving conditions. These new pads will have to be broken in at much greater speeds - from around 100MPH.
March 21st, 2004

We are proud to announce a partnership with our newest sponsor - Vortech Engineering. The Vortech Supercharger for our AF 350Z should leave the warehouse on Wednesday, March 24th. Installation is planned to be completed before the April 17-18 Putnam Park event. We chose the Vortech S/C over ATI's ProCharger as we believe the kit is more complete and user-friendly, making it the perfect choice for the 350Z enthusiasts out there looking for safe forced induction. AF 350Z will feature a standalone Engine Management System (EMS) to take full advantage of the supercharger.
Vortech Engineering is a proud sponsor of the AF 350Z - Thank you Vortech!
March 20th, 2004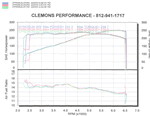 Today, the AF 350Z ventured 80 miles to get on a DynoJet dynamometer. Clemons Racing (New Albany, IN) were kind enough to let us use their facility. Josh Clemons himself, a NASCAR Busch Series driver (Car #41) helped with the dyno! Thank you Josh and good luck with your season!
---
The results: We did 3 runs total, and each run was stronger than the previous. Due to the 80 mile drive on the highway, the car was extremely hot. As the runs were made, the car was still getting colder, stimulated by a fan and long cooldown periods. The top dyno shows 252.3 HP and 239.7 FT-LBS of torque. We suspect that the lack of backpressure due to the XERD headers and Borla true dual exhaust pair, 350Z's stock ECU overreacting to the higher than expected airflow, and newly installed StopTech 14.1" rotors (which are significantly heavier than the stock 11.5" rotors) are factors contributing to these numbers. These issues will be resolved by a supercharger and a standalone engine management system.
March 19th, 2004

In preparation for racing at Mid-Ohio beginning on April 2nd, we placed an order for a helmet through HelmetCity.com. Shown to the right is Bell M2 Pro - we selected this specific helmet for the Bell name, the wide eye port design, and the quality interior cushioning. HelmetCity.com is a great resource for racers as they offer a wide array of products at good prices, provide very specific directions on measuring your head to ensure helmet fitment, and the support staff make themselves available for advice via a toll-free number. When purchasing a helmet for car racing, make sure it is Snell certified, preferably SA2000.
March 10th, 2004
Many new pictures of the car are now avaiable at the AF Gallery.
View the 3/10 photographs of the 350Z Project.

A few pictures of the car from its stock days are available here.
March 4th, 2004

The AF 350Z has been rescued of its recent braking struggle due to worn out pads with an upgrade to StopTech's Big Brake Kit. The installation was done by William Taylor of Horsepower House in Lexington, KY. The kit features stainless steel braided lines, 14.1 inch slotted rotors, and wonderfully enormous red calipers. View the installation documentation here. These are the same brakes that are used by race teams around the world.
StopTech is a proud sponsor of the AF 350Z - Thank you StopTech!

December 27th, 2003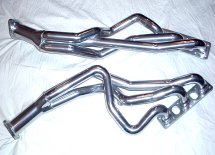 To kickstart the project, the 350Z received XERD Long-Tube Headers, Borla True Dual Exhaust, K&N Typhoon Intake, and Z-Xtreme 6-Wire grounding kit. The installation took around 13 hours, which were spread over 2 days in a regular home garage. First, the intake and all the piping was removed from both sides in the engine bay to finally get a glimpse on the headers. The stock exhaust was bolted off and unscruing the nuts holding the headers began. This was a gruesome process as the room in the area is very limited on this car. Finally, once all nuts were removed, both of the headers were taken out from the bottom. Then the long-tube XERD headers went in place along with the new Borla True Dual exhaust. Finally, all the piping around the engine was resecured and the K&N intake replaced the stock pipe. The sound of this setup is very impressive, yet not annoyingly loud.
XERD is a proud sponsor of the AF 350Z - Thank you XERD!
November 9th, 2003

Along with Horsepower House, we traveled to Clay City, KY drag strip. There the AF 350Z was tested for the first time. The car was stock. The transmission had a 3rd gear grind as our car was one of the pre-orders which had the 1st generation Z33 transmission known for this issue. Although with a foul start and an automotic loss, Igor Sushko managed a 13.69 second pass @ 99 MPH.
November 5th, 2003
Baseline dyno runs were made on Horsepower House's All-Wheel Mustang Dynamometer. We got 229.6 HP @ 6500 RPM and 213.9 FT-LB @ 4750 RPM. All other 350Zs that we are aware of that were dynoed on Mustang Dyno or Dynodynamics Dyno produced an output of around 200whp. Both of the dynamometers mentioned above are of eddy current type, whose values are accepted as being around 15% below Dynojet numbers. With conservative calculations, the AF 350Z has over 300hp stock, which makes it a perfect candidate for heavy modification.
Project Sponsors



Vortech Supercharger with Air-to-Air Intercooler



BBS RE 18x9.5 wheels



Yokohama AVS Sport 275/35/18
ADVAN A048 265/35/18 & 285/30/18



StopTech 14.1" Big Brake Kit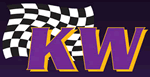 KW 3-Way Independently Adjustable Coilovers


XERD Long-Tube Equal-Length Headers



350EVO Adjustable Swaybars



Installation and Consulting



Dyno Tuning

---
Interested in sponsoring the AF 350Z Project? Contact Us