Hi guys,
It's been a while since I last made a kit since I've completed Andrea Dovizioso's Team Scot kit. I've always wanted to make a bike that has a wet race specs. After looking up references, I've decided to make the Malboro Ducati 2004 kit with the wet race specs.
Though my work wouldn't be as good as the other threads that I've seen but I've learned something about the colouring scheme. When I've had a look at other works, I see that these guys painted the parts yellow first before before painting the red so that the red colour scheme look more stunning.
I should've shown the finished result after painting the parts with TS-16 (yellow) first then followed up with TS-49 (bright red).
Anyway, these are the wet tyres that I've ordered in HLJ. The brand that time when I ordered is Model Factory Hiro (MFH). The workmanship looks fine to me but I need to do some work on the wheels.
If you look at the default tyres provided by the kit & the MFH tyres, you might notice that the default tyres has the lining which is easier to insert while the MFH tyres don't have the lining at the middle like the default tyres.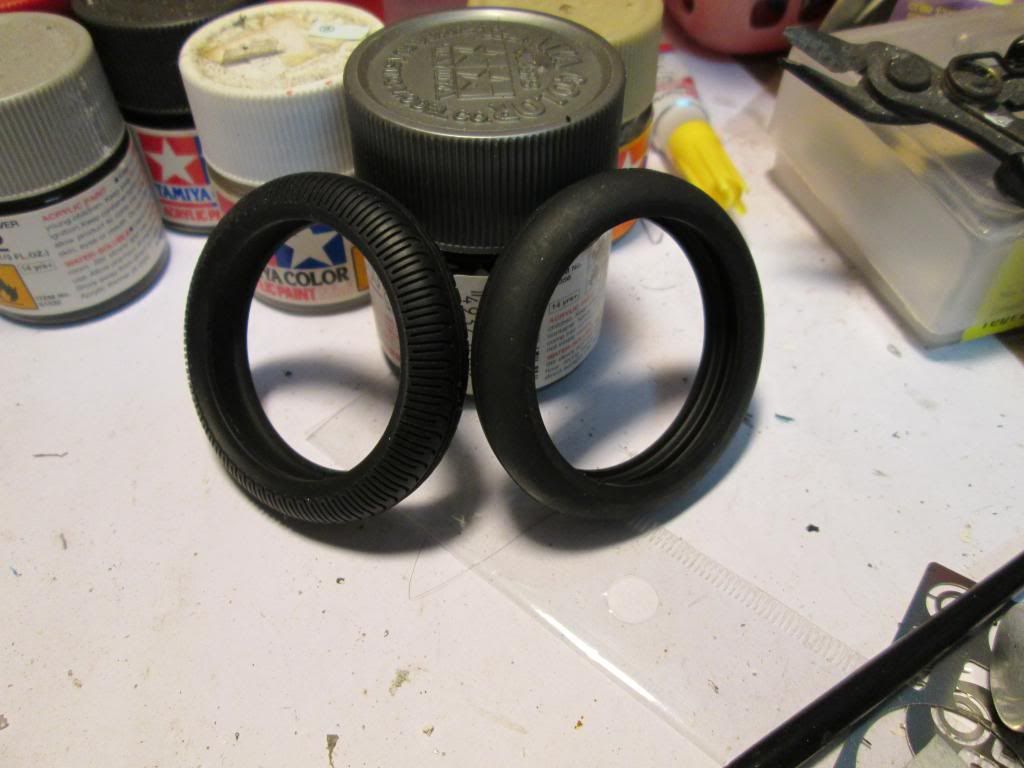 I need to have to work on the wheels by sanding the extended part off. The result after taking half an hour to sand off the excess of each wheels. But somehow, I accidentally sanded off the side when I sand off the excess. At the same time, I've made some work on the brake disc. I got this brake disc from our fellow forum mate, miguel s.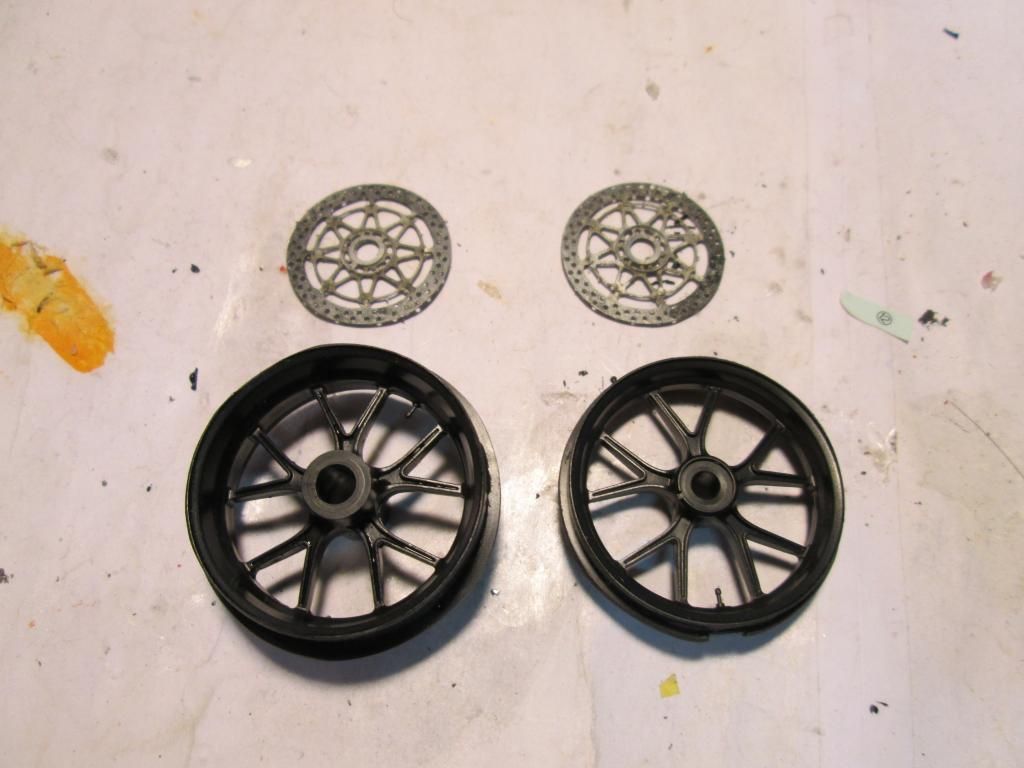 After managed to sand off the excess, the wheels finally fits like a glove.
There's one thing I've discovered especially this is my first time using a set of tyres that are not provided to the kit. It takes a while to get the Michelin sticker to really stick on the tyres. It took me a while to get it stick. I'm not sure if you noticed it or not at the photo below, but the Michelin at one side of the front tyre is slightly cracked unfortunately.
At the same time on the photo below, after trying to test fit especially this is also my first time making a wet brake disc which is different the other previous p/e brake disc I've used, finally I've managed to make it fit.
This is my progress so far...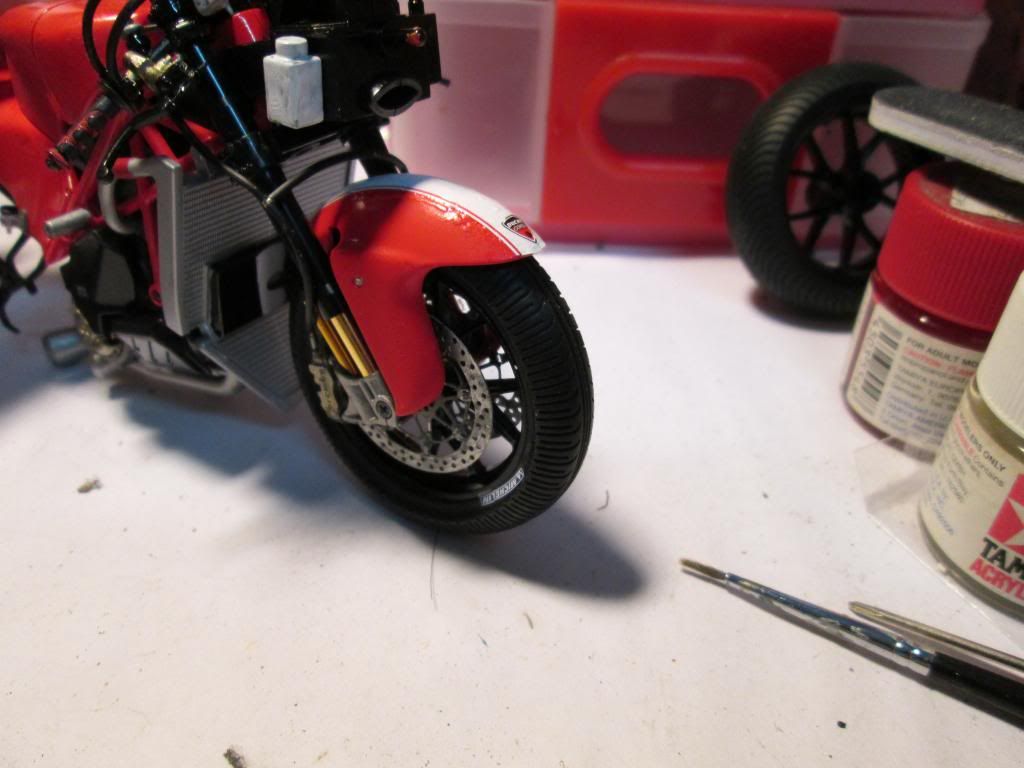 That'll be it for the time being. Hopefully I got time to finish the work by then.
Adrian