went to leave and started my car and it sounded like it was running ruff so i shut it off n tried again, it sounded a lil less ruff so i stepped on the gas to hear more and nothing no acceleration so i shut it off n popped the hood, 1st thing visible was this thin grey tube/hose cracked id never noticed this tube/hose running on top n visible when i touched it, it broke obviously very old n cheap tube, i searched for where it went and found a part ive never seen i took pictures n uploaded them so please look n tell me what it is... i dont no if it even has anything to do with why it wont start... i then tried it again and it wouldnt start, the people i was with thought gas mayb i was low not out 1/8 tank it read.. i called aaa n had it towed cuz it was the middle of the night no tools n no help. so today i taped a tube to connect the broken peices BUTTTTT batterys now dead so i have no idea if that was the issue, no batt. charger or other car to jump it... please help me find out what that black part is and what the hose is...
http://i171.photobucket.com/albums/u...4/SSPX0072.jpg
http://i171.photobucket.com/albums/u...4/SSPX0075.jpg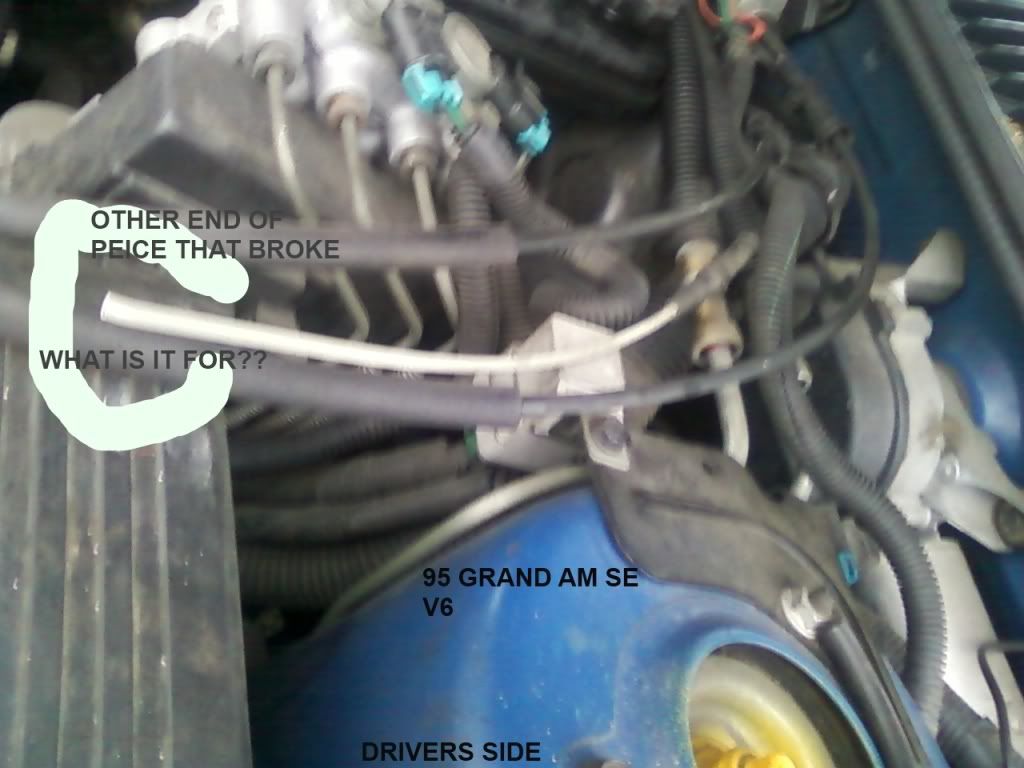 <a href="
http://s171.photobucket.com/albums/u...t=SSPX0075.jpg
" target="_blank"><img src="
http://i171.photobucket.com/albums/u...4/SSPX0075.jpg
" border="0" alt="Photobucket"></a>