Okay, you have what I had a few years ago. It seems that no one else had this problem when I first mentioned it. The problem in my case (and most likely yours also) is the hood switch not being depressed. It seems that the hood switch (shown here on my Santy)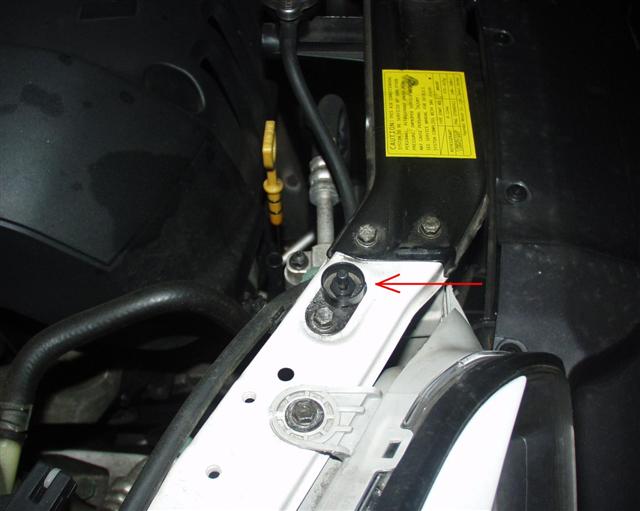 is pressed down by the rubber thingy (I call it a thingy, I believe its a grommet) on the underside of the hood. For some strange reason on my Santy the hood switch made an indentation on the rubber thingy (grommet), so much in fact that it does not press down the switch far enough to not set off the alarm. The fix is to have the dealership replace the rubber thingy (gromment), but since it happened to me on the weekend and my dealership was closed and I did not want to get linched by my neighbors, I did a quick diy fix shown below.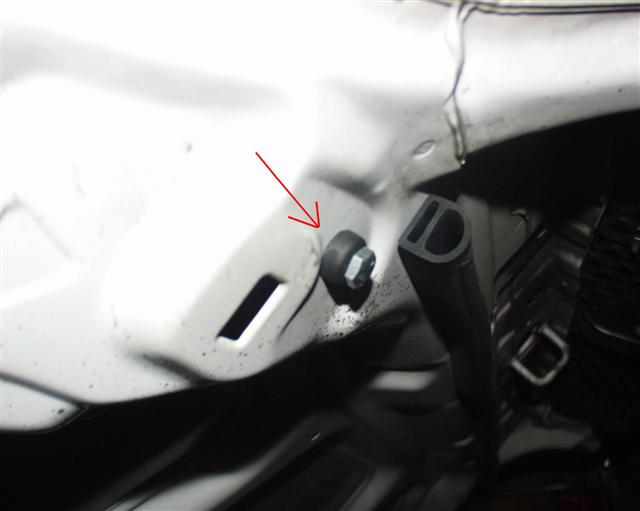 As you can see I place a screw in type of bolt in the rubber gromment. I just slit a cross/X on the gromment and screws in the bolt. This allows the hood switch to be depressed far enough so that it does not set off the alarm anymore.
Its funny, this is one modification that I never put up on my
webpage
and its one of the first ones that I did. You aren't the only one that has mentioned this problem before so I guess i'll put it up so other can find it. I'll reference this thread in the meantime.
TS out