Hey guys, I think this is probably my first ever progress report on a motorbike of any sort....This thing is a MONSTER!!
Far away by any means am I a huge bike fan, never been into bikes at all, but a Harley, well......this would be my dream machine, if I could ride. lol

The kit was released a couple of years back, maybe 2013-14 if memory serves me right?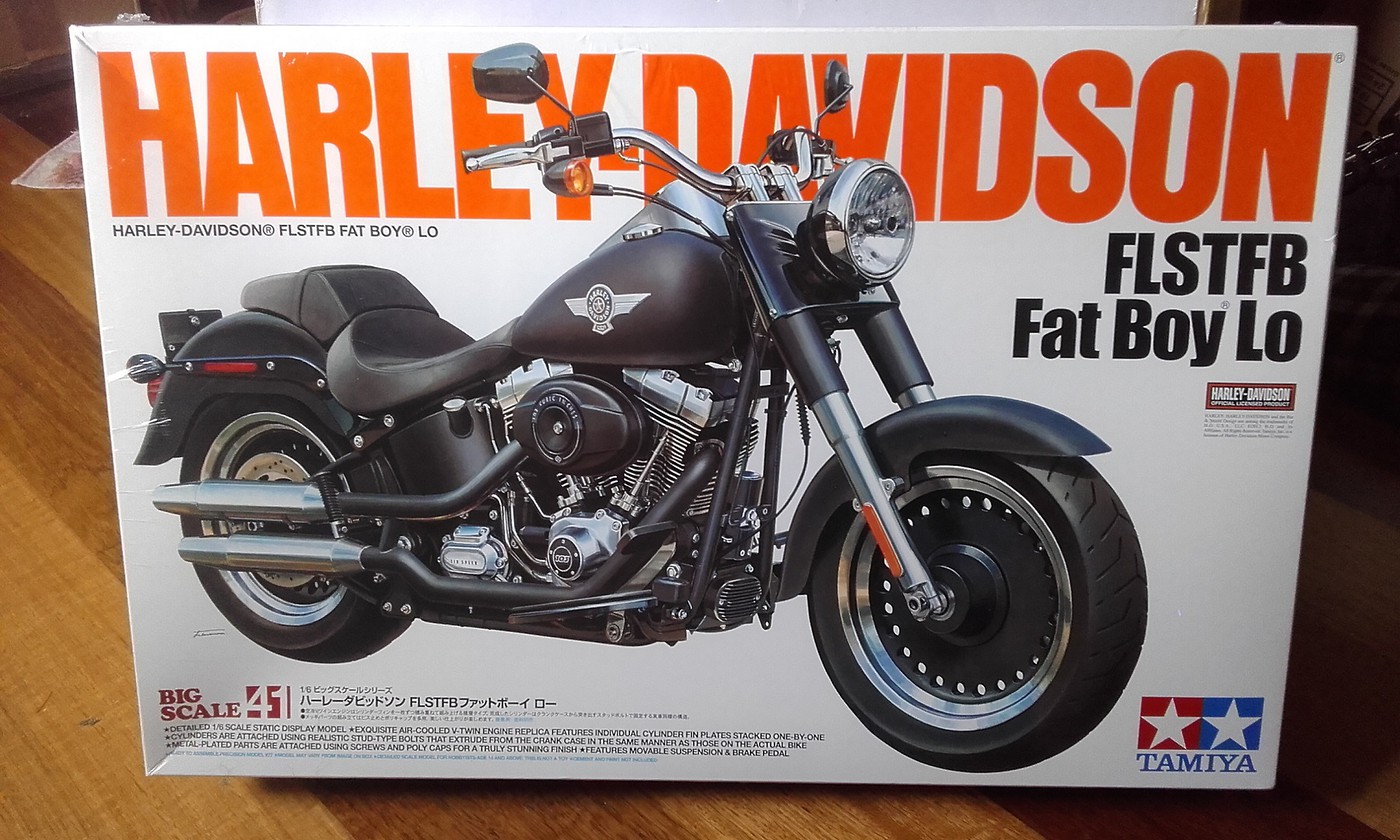 I've made a few alterations along the way, those of you familiar with my car builds will know this is not something out of common with me.

The most obvious tho not most outrageous, is some subtle colour toning, or, de-chroming in other words. This was partially due to the way the kit was manufactured.
NOT taking a swipe at Mr Tamiya, don't get me wrong, the kit is a modelling masterpiece, just the front folks is the only area I had concern with, as there is-was visible seam lines from manufacture.
This is easily overcome if you have the use of Alclad, which I don't, so I painted them after they were smoothed.

Ok, less talk.....
Motor cylinders going together..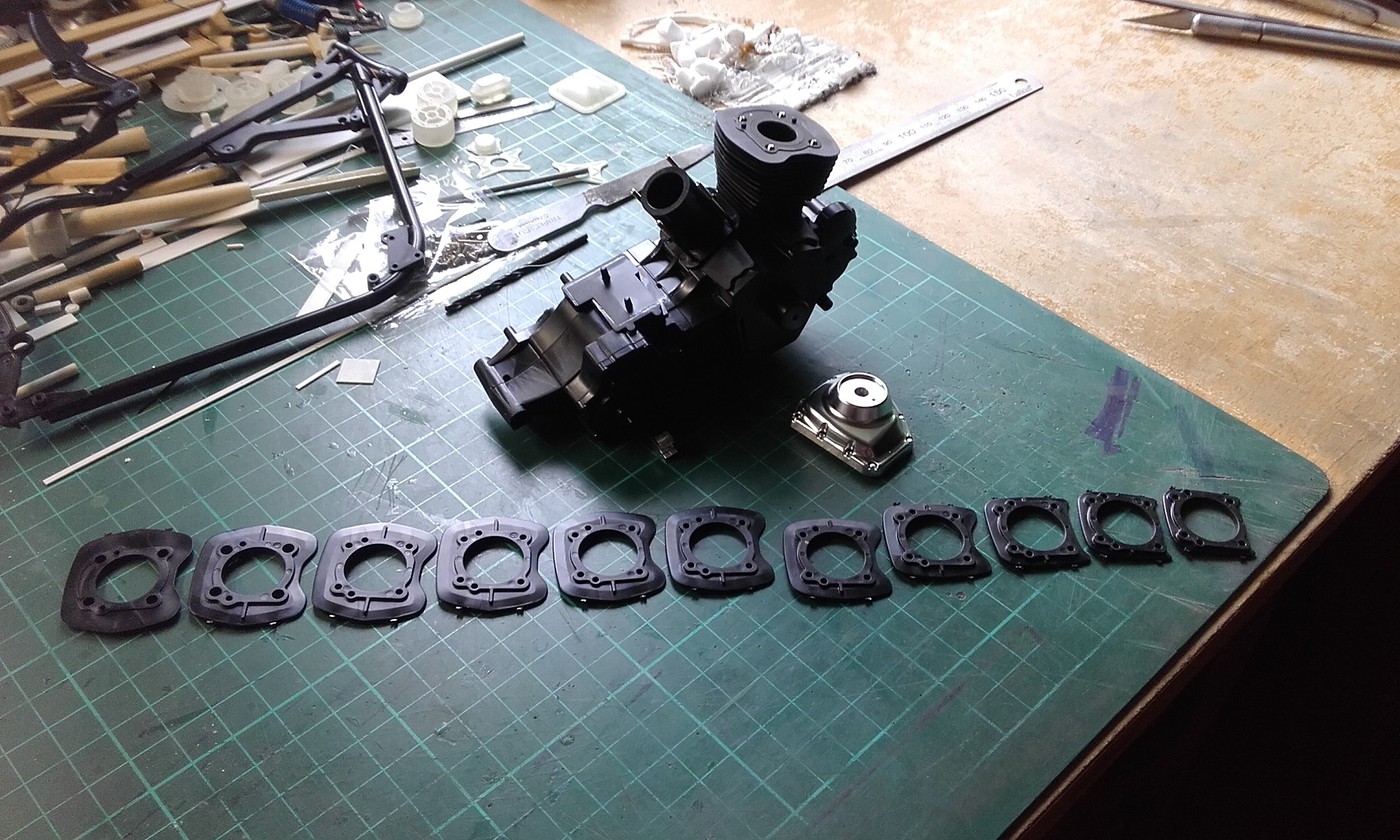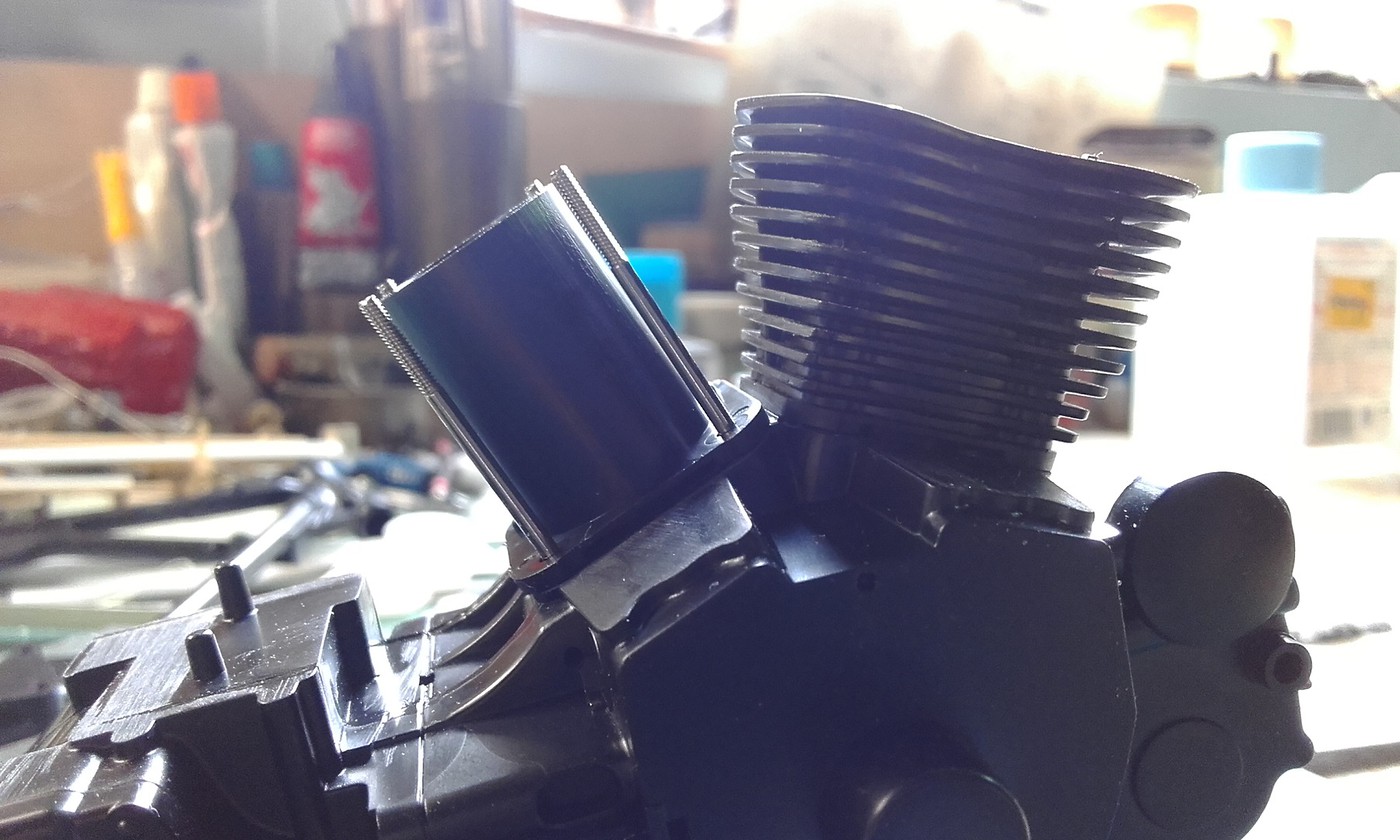 Apologies for skipping steps....This is my first build in a while and I was so excited I just kept building, forgetting to take some pics...

Rear end in place...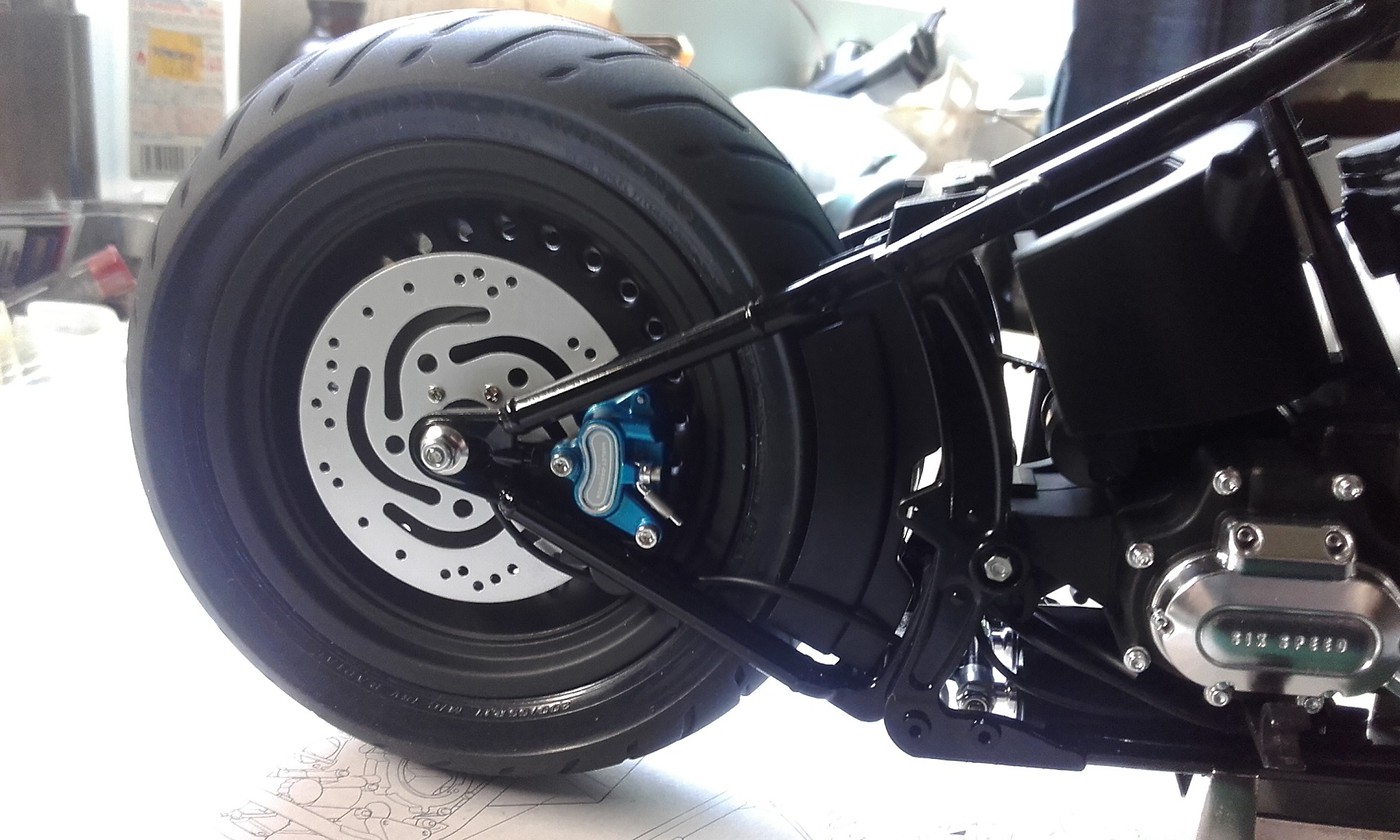 Overview...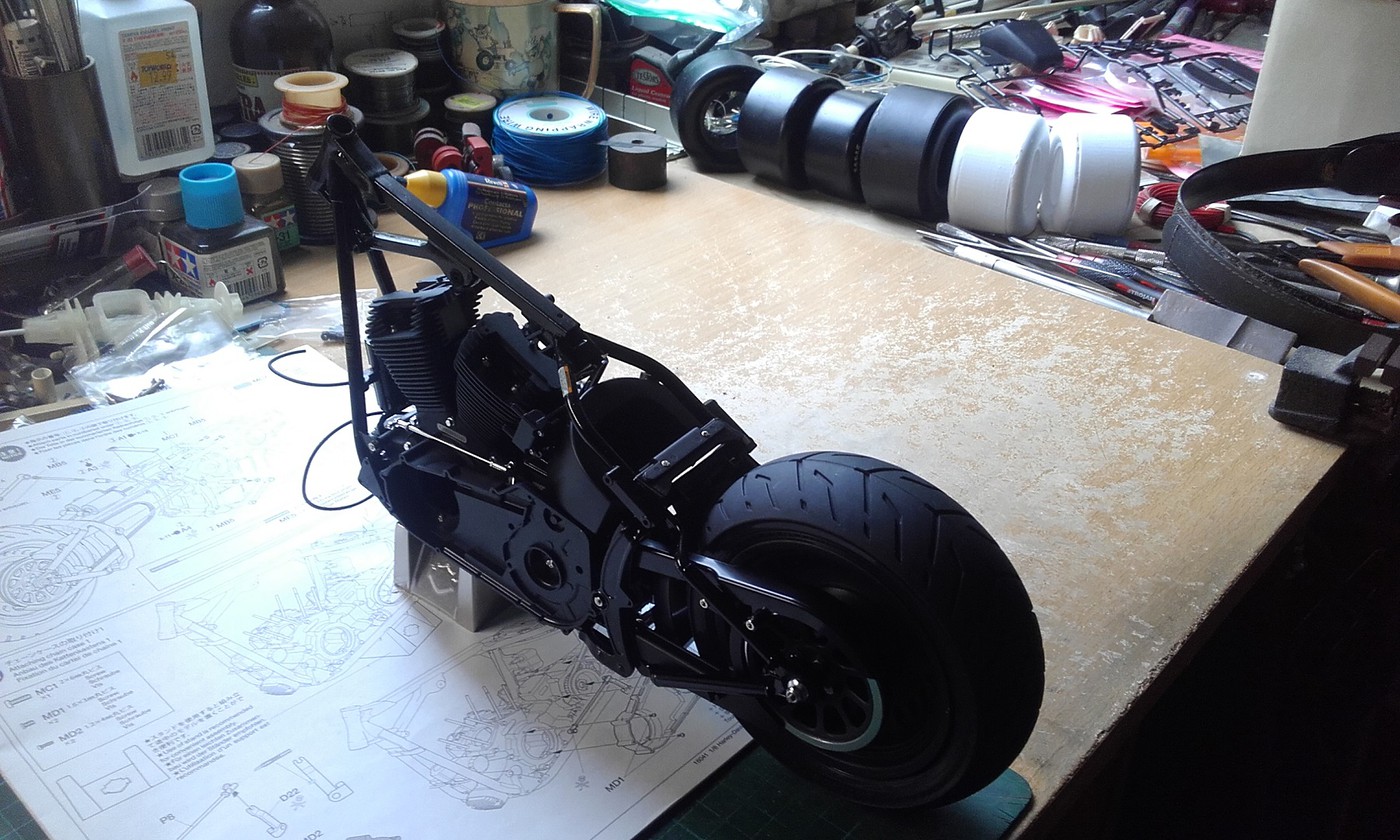 Made my own plug leads rather than use plain black tubing, and made an aero style fuel line with fittings.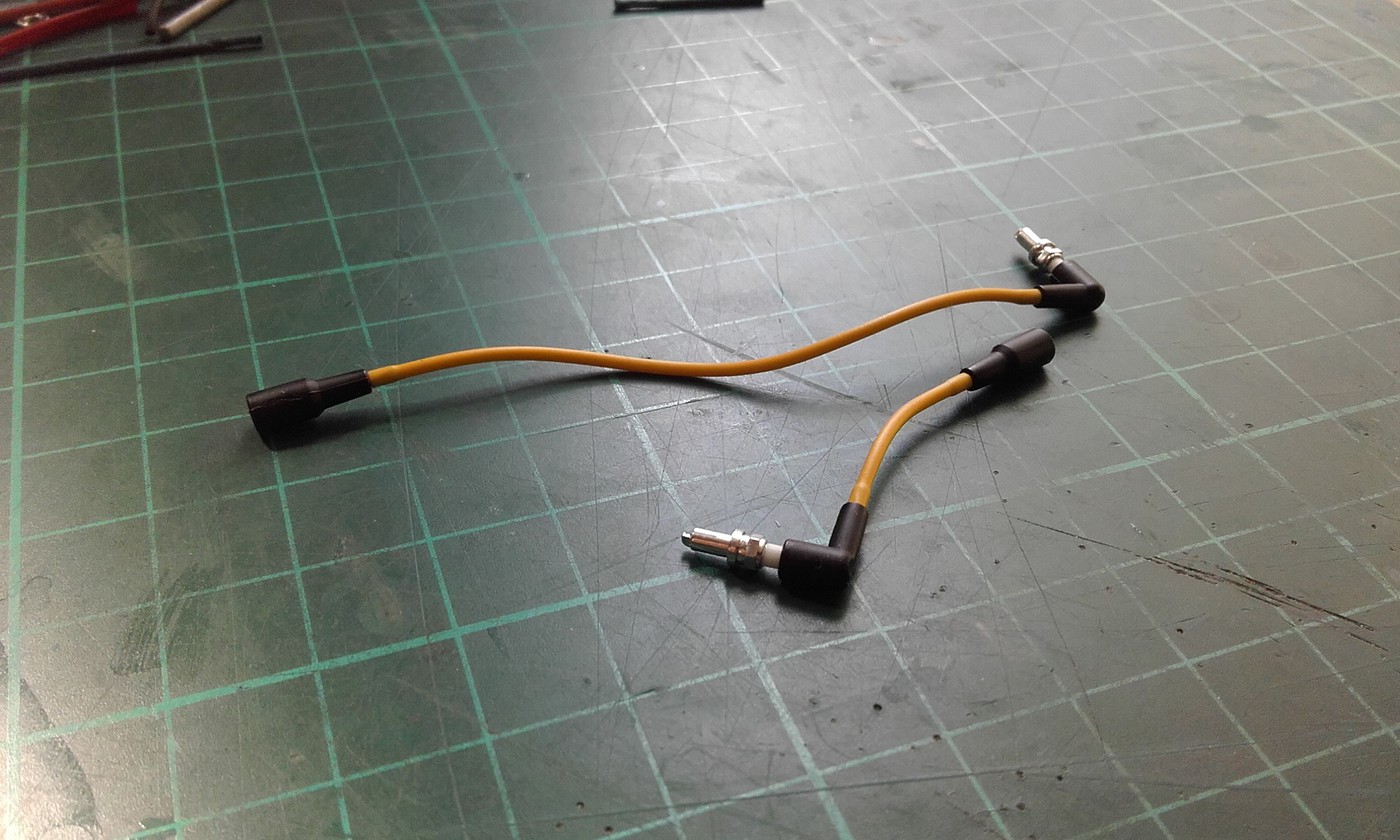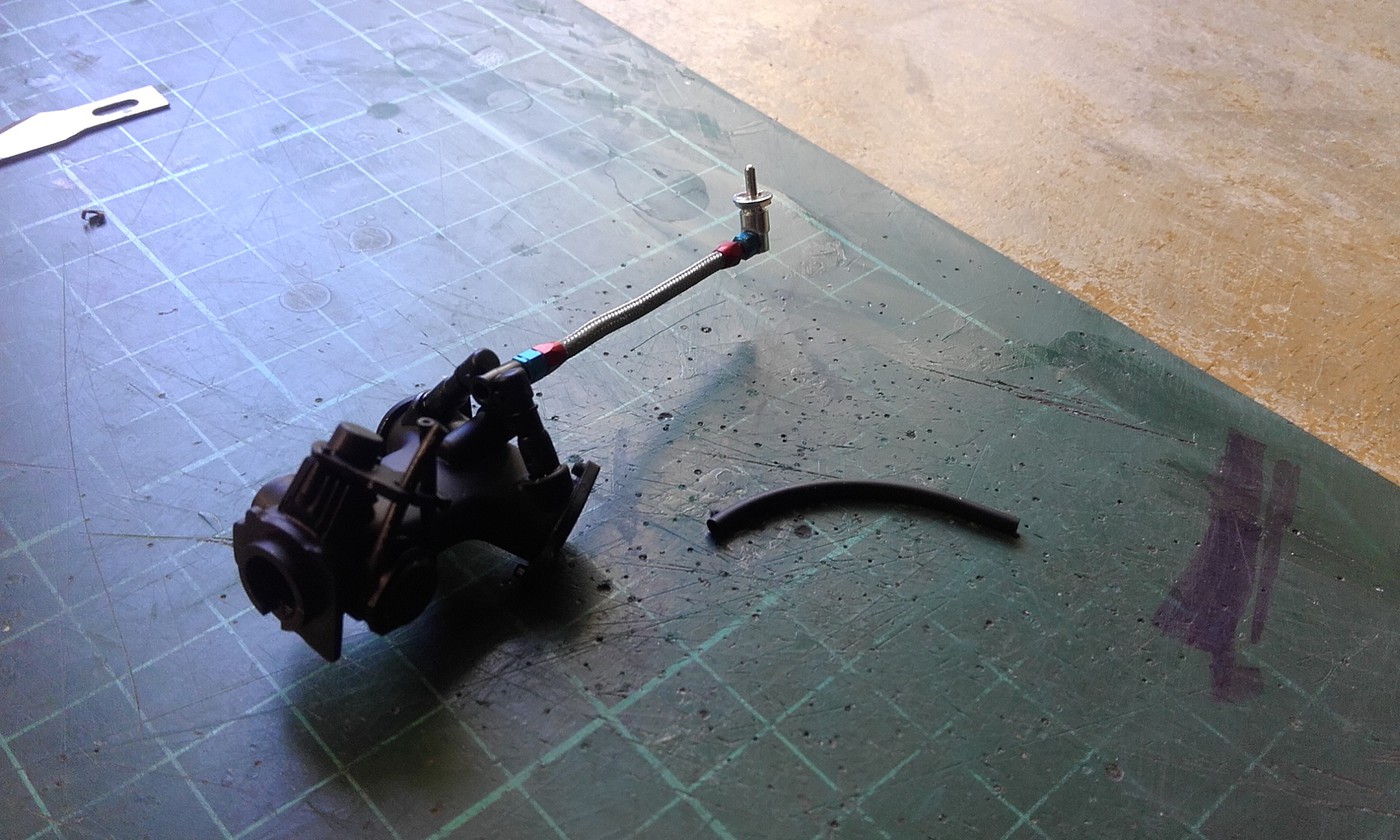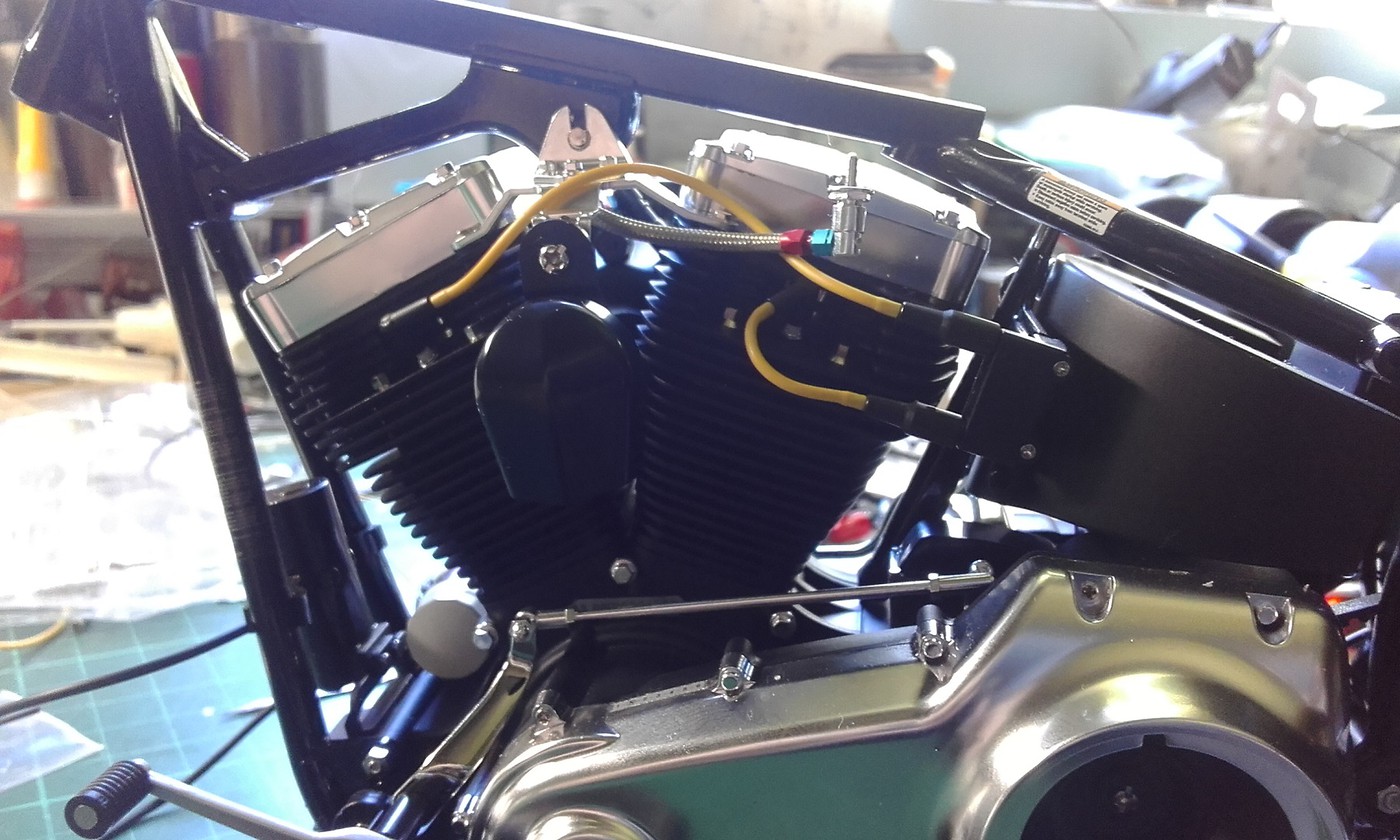 The throttle cable called for the use of two size black tubing (supplied in kit) but it didn't look authentic enough for me...
I'm using some small diameter wire (1/25 plug lead) and some aluminium adapters I made myself, together with some small detail nuts..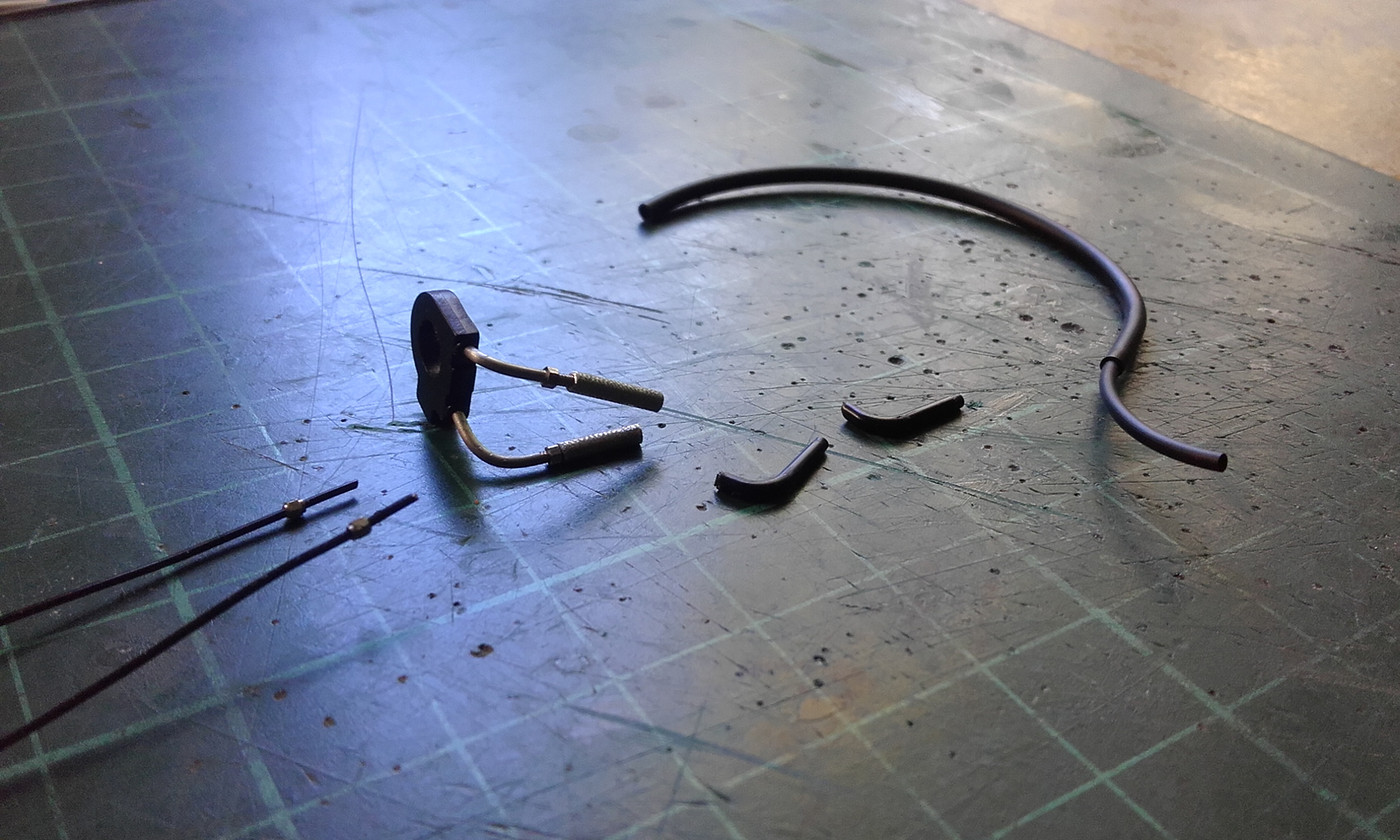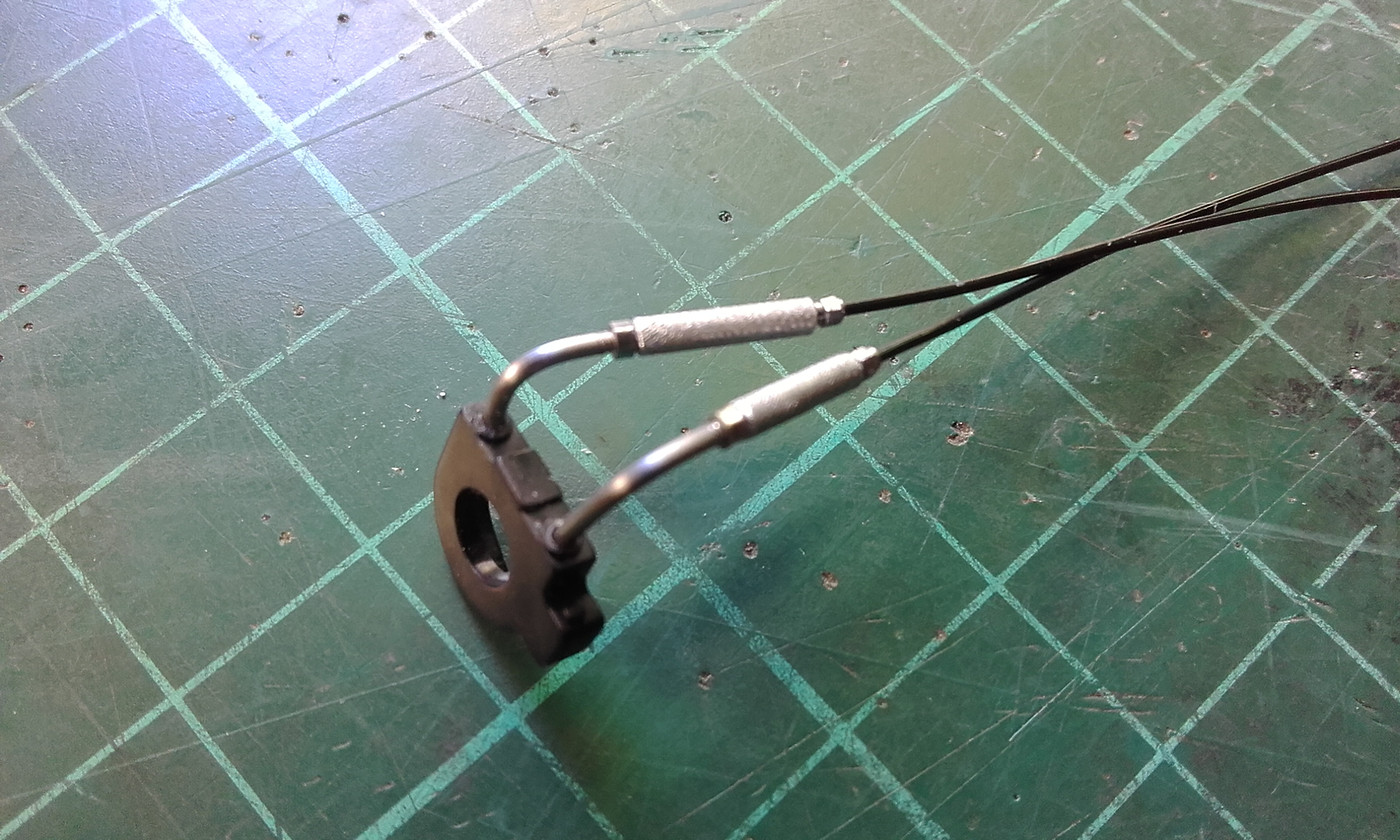 Last bit of progress, I'm updating the exhaust system....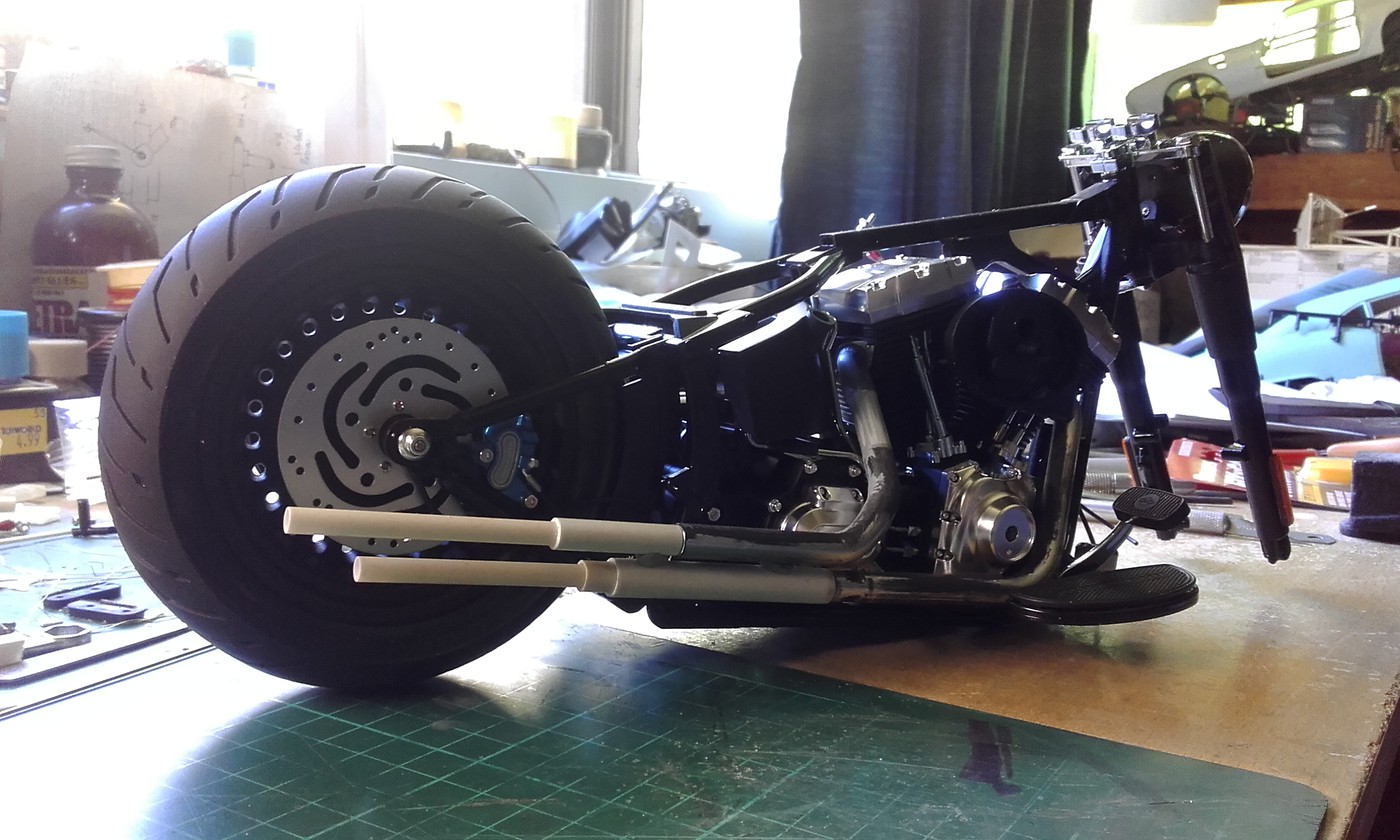 Thank you for stopping by and looking, feedback and/or critique is welcome.

Cheers
Greg