WOW, how can you guys not put more interest in USA racing at it's best?!!? ChampCar has blown me away and so far, it's better than any F1 race I've seen...but I'm still a newbie race fan so i hope I see much better F1 races soon.

Back to Champ Car. The 2007 Las Vegas Grand Prix took off with 2 accidents, 18 year old Gram Rahal debuted today and was the first to go, "blocked" by Dan Clarke...rookies...I know I'm not smart enough to make a comment like that yet but since the C1 cars didn't make it to Turn 1 before the crash, they went under caution and Alex Figge who qualified last, spun under caution, having early troubles with the car.

The Highlight of this race, I would have to say was that Sebastian Bourdais had the worst day ever, 3 tires popped and he tried to Ski home on his wing but his team wouldn't have it "You are damaging a car that we cannot afford to fix so I suggest you find a safe place to park it"- Sebastian was pissed.

Paul Tracy looking to take the checkered flag at Vegas when this guy named Will Power...I cannot make this up, Will Power ran a consecutive 29 laps leading the race. Of course, my summary doesn't do the race justice so I suggest you go out there and try to find more information.

What a Race!!
__________________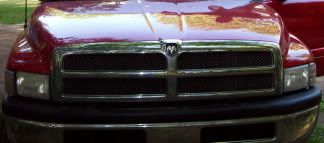 1996 Dodge Ram 1500 5.2L 5spd!!!
1987 Chevy Iroc-Z- -Needs a new cat
1992 Nissan 240sx 5spd- SOLD