Hello,
for a next scalemodeling project I'm looking for detailed pics of the engine bay, steering system, ... from an Mk1 Scirocco.
For scale modelers around , I plan the 1/24 AMT Scirocco + Clearlyscale Gti engine + ScaleProduction 16' BBS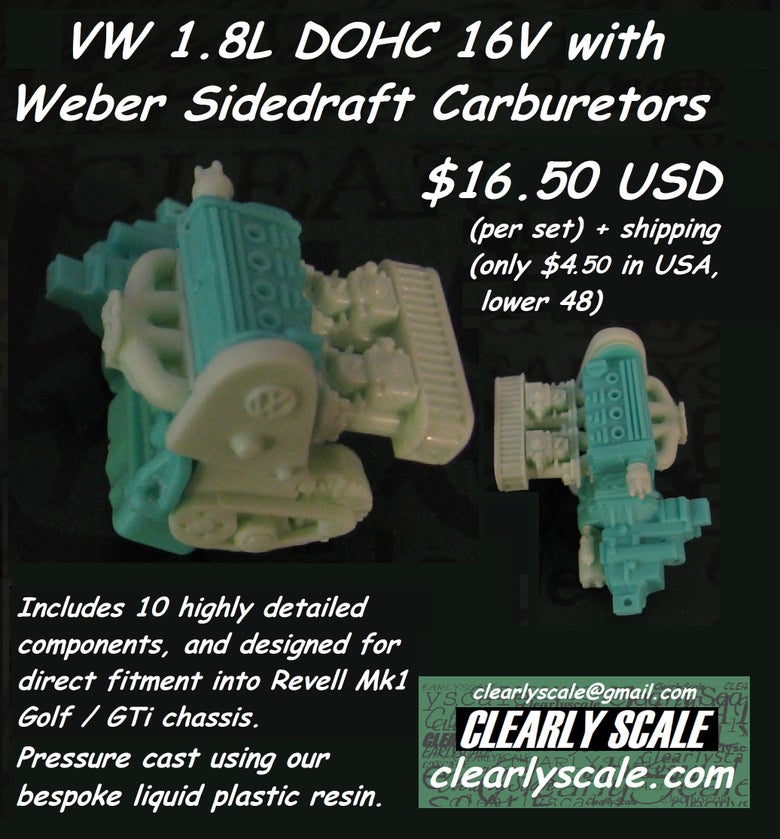 I'll set that ClearlyScale engine in and it will need a lot of scratchbuilding and fitting. So, I'll be very happy with any detailed pics. You can post them into this thread or PM me and I'll give you my email address. Thanks.