For those who were, or are, slot car racing aficionados and remember some of the 1960's ready to race offerings, namely Cox, here's my just completed restoration of Cox's famous and highly sought after (in any condition) 1/24th Bill Thomas Cheetah I recently purchased on E-Bay.
From this.................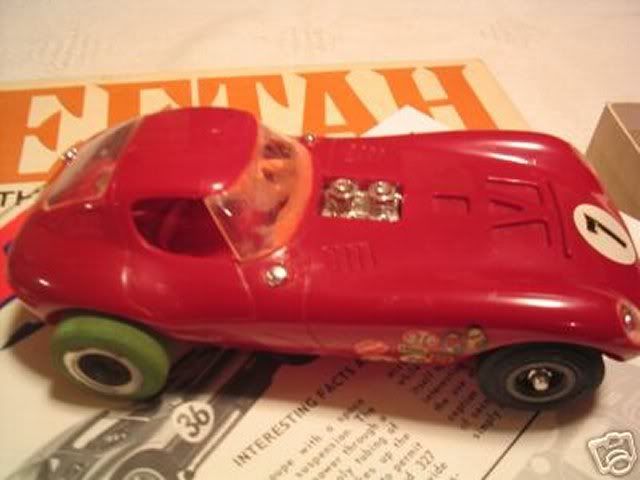 .........to this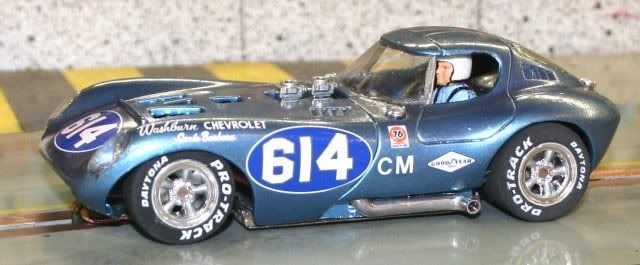 As most would agree, the
Cheetah
, in spite of it's less than sterling race record, is a motor-headís esthetic delight, and so was the Cox version. Here's my rework of an old Cox slot car I recently purchased on Ebay. I incorporated a
Resilient Resin
Windshield and headlamp covers, Pro-Track rims/tires, and
VRM
aftermarket decals. Of course the original chassis was even by '60's standards a no-go, so in keeping with
Pelican Park Speedway's
building methods I scratch built a new dedicated chassis.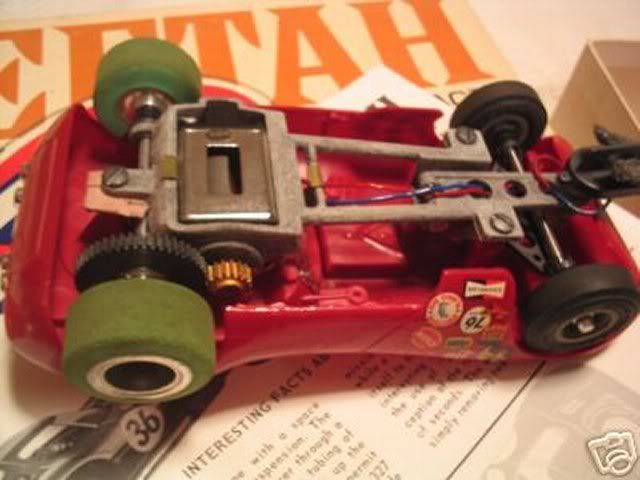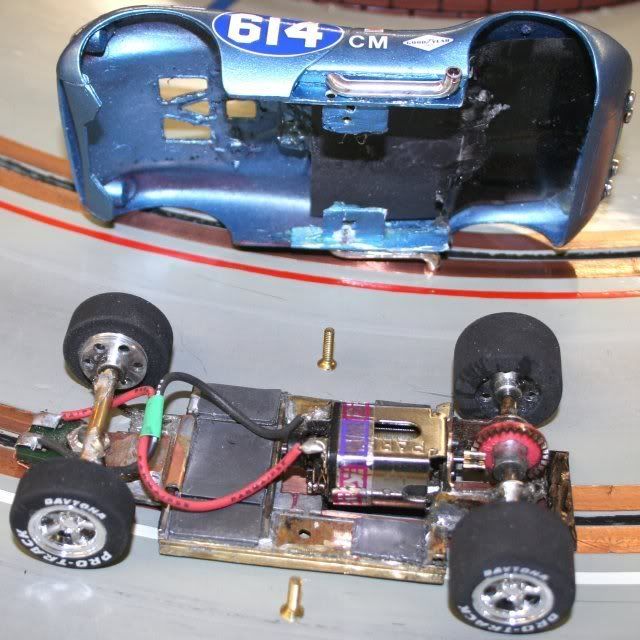 Some GM dealers were involved with racing Cheetahs- Dixon Cadillac, Citation Motors and Alan Green Chevrolet. Applying a little artistic license I did mine as a Washburn Chevrolet sponsored Cheetah. Washburn sponsored a 62 Corvette and a 63 Stingray raced at Cal Club SCCA regional races. The number on its cars, 614, derived from Washburn's street address, 614 Chapala St., Santa Barbara.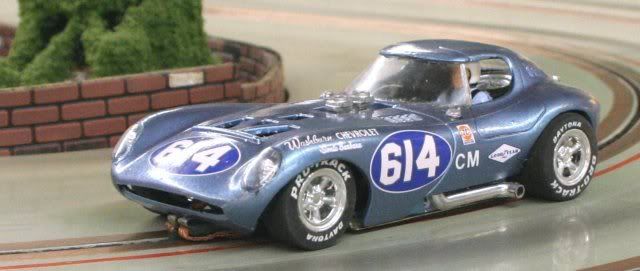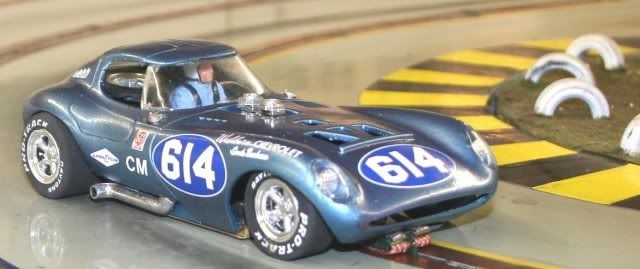 Fujimi Driver kit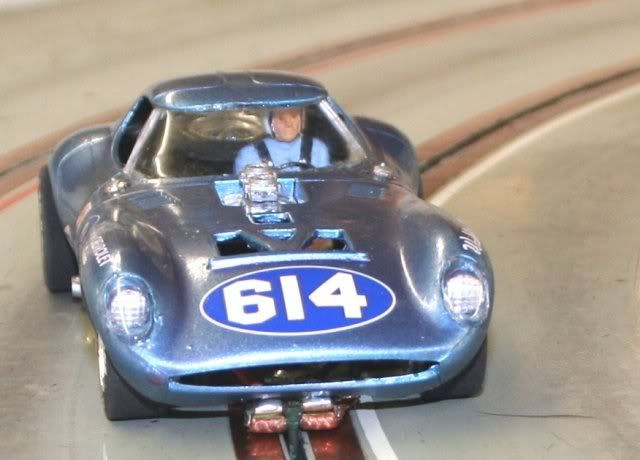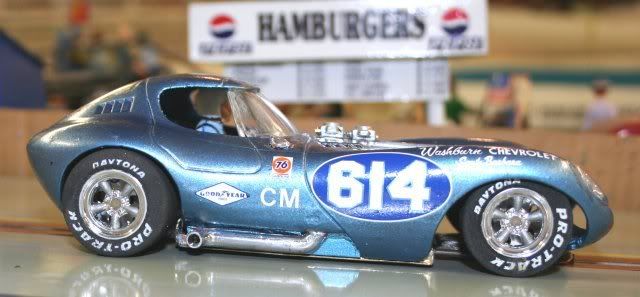 Couldn't find a 64 California dealer plate, so used a CA Mfg plate.