The GIF - video below shows the internal parts of the PatOP opposed piston prototype engine: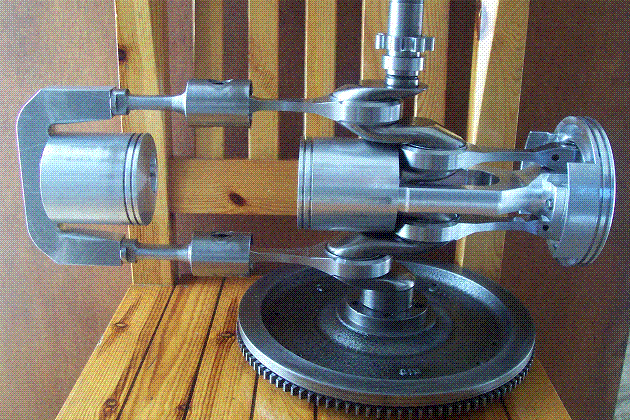 Bore: 79.5mm
Stroke: 64+64=128mm
Displacement: 635cc
Compression ratio: 17
Scavenging pump bore: 130mm (1.34 scavenging ratio)
Total engine height: 500mm
Total engine weight (without the flywheel): less than 20Kp
It is an:
opposed-piston,
two-stroke,
single-cylinder,
single-crankshaft,
full-balanced (vibration free),
cross-head,
direct-injection Diesel engine,
with built-in "volumetric" (for a wider rev range and flat torque curve) scavenging pump,
with four-stroke-like lubrication,
and with some 35% as compared to the conventional, or some 20% as compared to the Junkers-Doxford and to the OPOC of EcoMotors, additional time for the injection and combustion of the fuel.
Along with the Junkers-Doxford: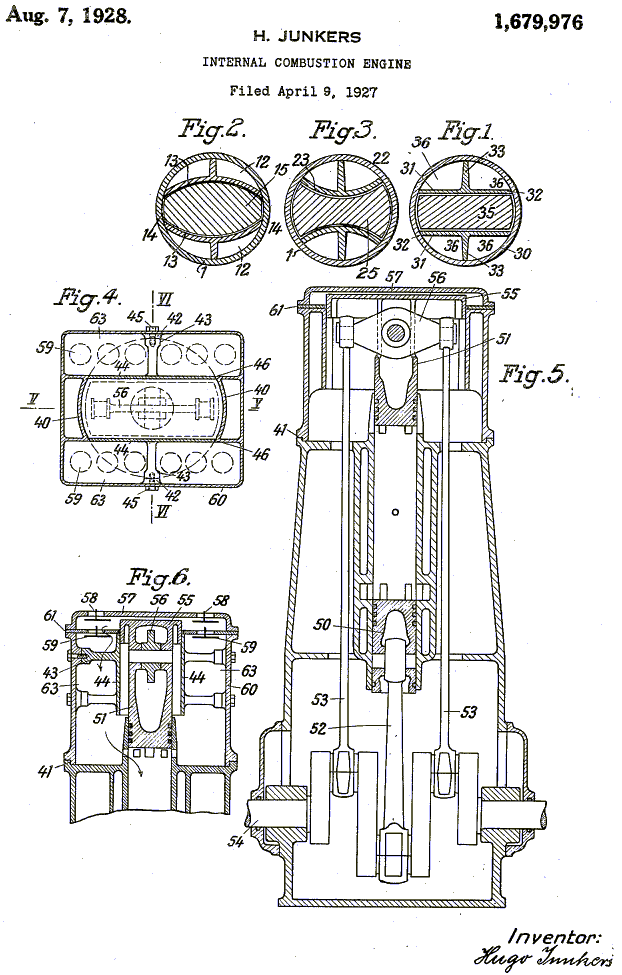 the Commer TS3: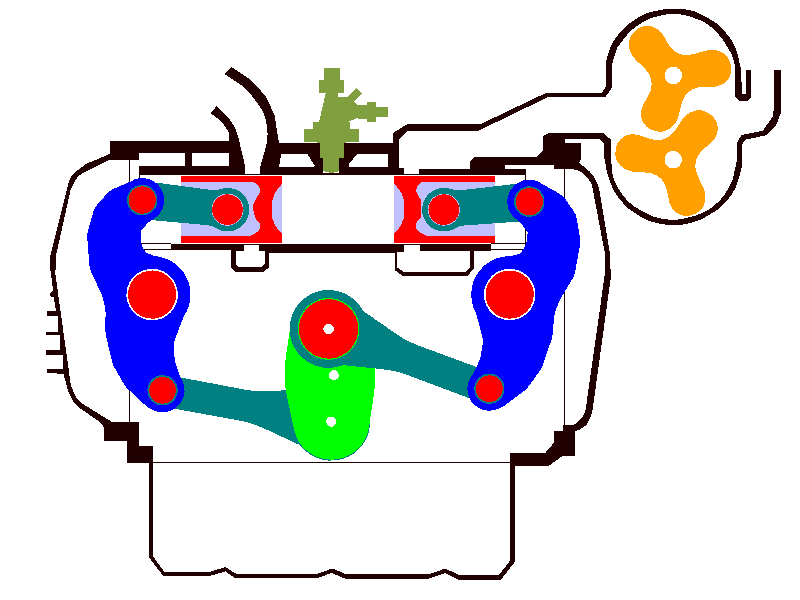 is another well-known single crankshaft opposed piston engine.
This: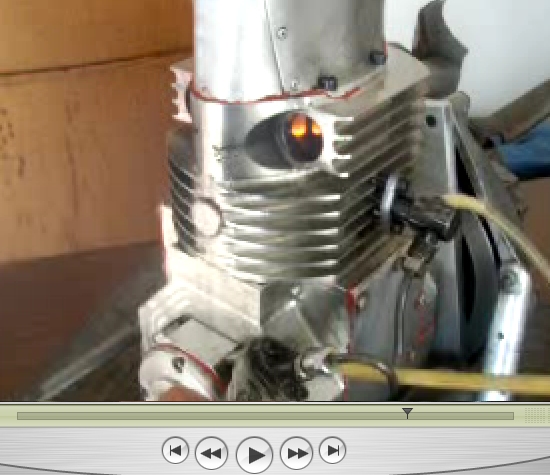 is from the video
PatOP QuickTime video
showing the PatOP prototype engine running on Diesel fuel, standing free on a desk.
This plot (the PatOP follows the
OPRE engine
curve) :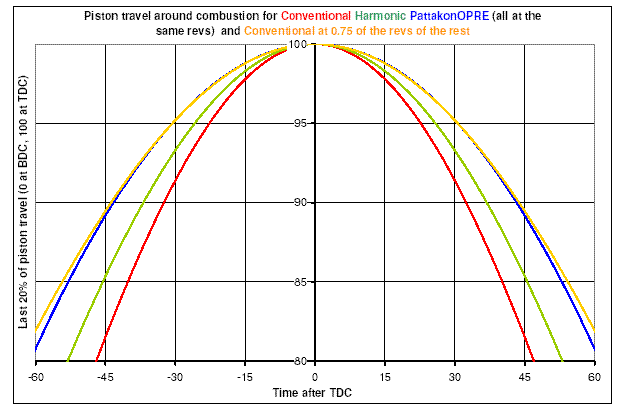 and this gif animation: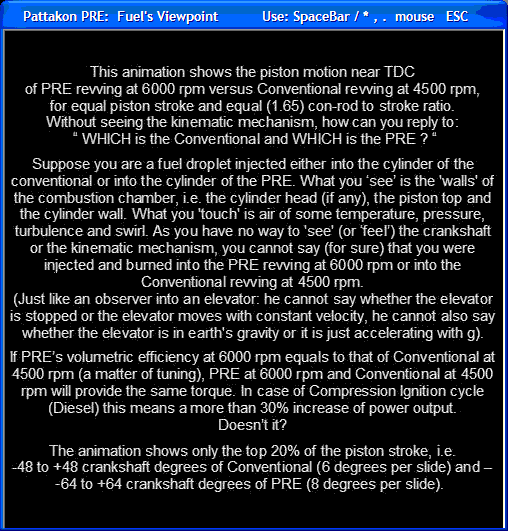 are explanatory for the additional time provided for the injection, penitration, vaporization and combustion of the fuel in the OPRE and in the PatOP engines.
For more clcik on the
PatOP engine
Thanks
Manolis Pattakos