Re: Gta 4
---
As far as i know, it was promised to be released this October for PS3 and 360. GTA4.net is a good place for info, dunno if its still up.
__________________
1998 Chevrolet Blazer LT (95% stock)

Pioneer AVH-P7500 DVD receiver
12" Alpine Type-R in a sealed box
PIAA Super Plasmas GT-X bulbs
PIAA Xtreme White bulbs
K & N drop-in filter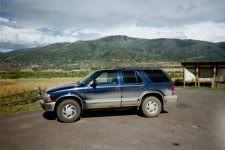 "Melo" and "AI". Enough said.